What is Japandi Style?
If you haven't heard of this hybrid interior design trend, here's the scoop on how to incorporate this cool mix of Japanese and Scandi style for your modern cabin.
The look is organic, calming and minimalist  – and of course, has the functionality that comes with both the Japanese and Scandinavian design.  This fusion of East and West blends the coziness and warmth of Scandi design and the principles of hygge with the artistic and more traditional elements of Japanese design.
Japandi also incorporates the Japanese concept of wabi-sabi or embracing the perfection of imperfection.  In your home, this could be found in weathered wood or handmade, original or vintage pieces.  A wabi-sabi home places value on simplicity and tranquility.
Japandi is a natural marriage between two cultures that both favor minimalism and functionality with good design that is warm and relaxing.  Scandinavian (or Nordic) design uses light wood and a neutral color palette to create a cozy home with a modern rustic vibe.
While Japanese design is timeless and uses traditional elegance with darker woods, and warmer colors.  It also incorporates the environment by bringing the outdoors in.
In the case of Japandi, two is really better than one  – as it's a perfect pairing.
A Brief History of Japandi
The term Japandi design style was first used by renowned Finnish architect Alvar Aalto, who was considered one of the most influential architects of his time.  He is famous for his Paimio Sanatorium project, which is considered the world's first example of modern architecture.
The term was later adopted by the Swedish architect Sven Markelius, a close friend of Aalto. In Sweden, the Japandi design style was mainly used in educational buildings and hospitals. Today, the word Japandi design style is used to describe a hybrid of Japanese and Scandinavian design.  
Japandi has become popular worldwide as more people are interested in sustainable and simple living.  It's a design trend that is here too stay.
How to Get the Japandi Look
Japandi style is mainly characterized by the use of organic shapes, neutral colors, and natural materials to create an environment that feels comfortable and cozy.  
Some easy ways to incorporate Japandi design in your home include: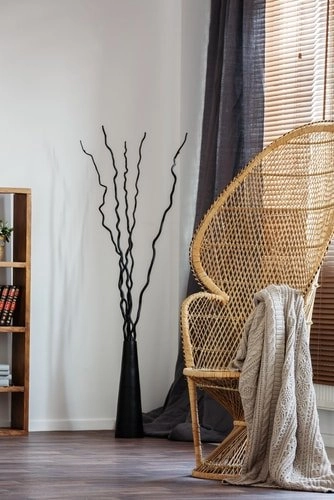 Natural Materials
Materials like concrete, stone, natural wood are favored in Japandi style.  Incorporate pieces that are vintage, reclaimed, handmade or original over mass-produced items.  Materials that wear well over time add depth.  Bring natural elements in such as potted plants and greenery.  Use natural materials for furnishings and accessories as well – which might include rattan or wicker chairs, jute or wool rugs, linen bedding, wood or stone accessories.
Neutral Color Palette
Scandi design favors a neutral color scheme with light-colored wood while Japanese style uses darker woods and richer colors.  Japandi design uses a neutral backdrop to create a warm and relaxing vibe. Think about layering some calming color with fresh greenery and well-chosen accessories.
Quality Over Quantity
Japandi style is definitely "less is more" philosophy.  Focus on craftsmanship and quality when choosing pieces.  Furniture and accessories that are timeless, not throw-away or mass-produced. Choosing items with intention and purpose is a key to Japandi style – pieces should stand the test of time and lessen our impact on the environment.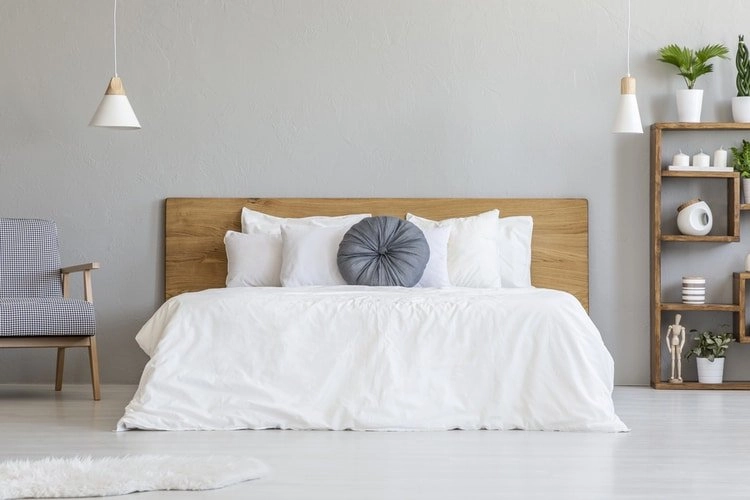 Minimalism
Both designs are minimalist in nature so reduce clutter, organize and store items away from sight.  This look highlights open spaces and clean lines for a sense of peace. Find ways to create a sense of calm in your home for a more zen experience.  When you pick accessories for your home, be intentional about where and how they will be used.
Mindfulness
Create spaces both indoors and out that allow for calm and contemplation.  Whether that's a cozy nook for reading, a spa-like bathroom with a soaking tub, or a garden or patio where you can sit and ponder life, Japandi is about creating zen-like spaces.
Natural lighting
Natural lighting is an important element of the Japandi design style.  Using as much natural light as possible to bring the outside in – or add mirrors and lighting as needed to create an airy space.
Open Space
Japanese furniture is generally lower to the ground which provides a feeling of space and calm.  Creating space and openness is key for Japandi style, so think about using furniture that creates space for air to flow. For example, a low sideboard or open shelves to replace some upper cabinets.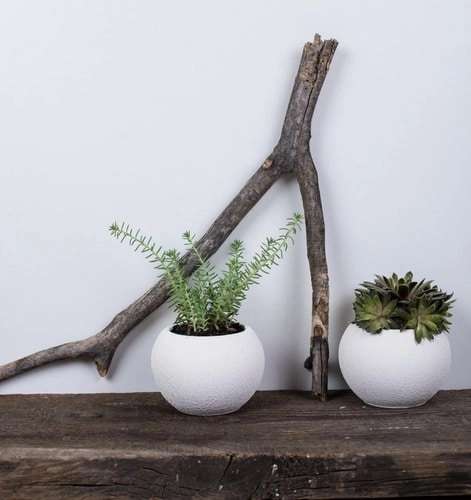 Bringing the Outdoors In
Plants are an obvious choice to include natural elements in your home. Other ways to bring nature inside are water features, rocks, botanical or nature-inspired art or wallpaper  – think trees, leaves, reeds, animals or birds.
Japandi is not just a design trend, it's a philosophy of living well, creating a peaceful home and a more sustainable planet.  So it is no surprise that it is gaining popularity in our modern busy world.
Japandi style enhances overall wellbeing by creating calm inviting spaces.  Try some of the tips to incorporate in your own space.