Dreaming of a hot tub in your backyard?
It doesn't have to be just in your imagination or dreams anymore because the hot tub market is booming, and today hot tubs are better than ever before—just imagine one that gives you a massage as you enjoy the hot bliss.  Hot tubs deliver a host of health benefits in addition to pure relaxation and fun.
For homeowners, a hot tub will increase the aesthetic value and actual value of your home.
Deciding to have a hot tub is easy as you think about the hydrotherapy and everything else that comes with a modern hot tub, but choosing between portable and in-ground tubs may be a dilemma. Let's make it easy for you!
Which is better between portable and in-ground hot tubs?
In a nutshell, one type is not necessarily superior to the other as both hot tubs do have their advantages and limitations. You can get maximum benefits of either hot tub depending on your specific needs. Whatever choice you make, both hot tubs add life to your backyard.
Let's look at some specific factors you should consider when deciding your type of hot tub.
Plumbing and installation
The easier to install of the two are portable hot tubs. Portable hot tubs come with in-built heating, filtration, and plumbing, meaning you can install and use the tub on the same day. The tub's location is to your convenience, and you can change it as needed.
In-ground hot tubs, on the other hand, require digging for plumbing to run underground from the house. In addition, the hot tub will need to be connected to gas heaters for them to heat quickly. Heating the hot tub will require you to keep switching the tub on and off, which can be a hassle.
Hydrotherapy and ergonomics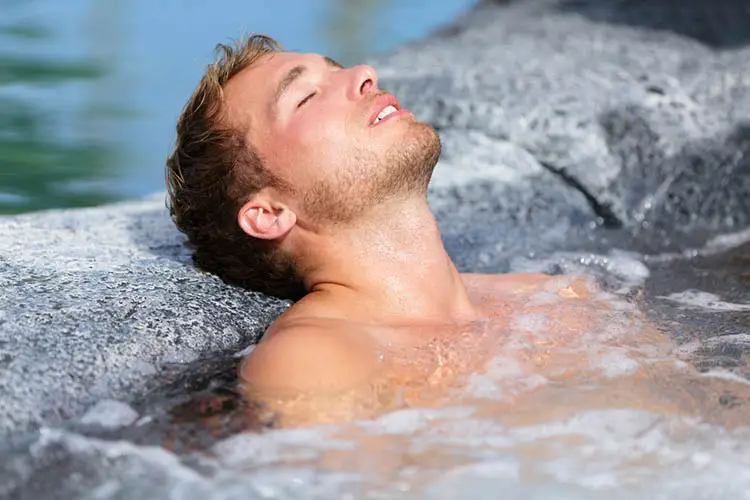 With an in-ground spa, you experience hydrotherapy in three parts – massage, heat, and buoyancy. The effect of hydrotherapy in an in-ground tub may not be as relaxing as they have 4-8 jets that shoot hot water like a garden hose. In addition, in-ground hot tubs usually have a seating bench which is not as comfortable and relaxing.
Portable hot tubs offer a different kind of hydrotherapy varying in degree depending on your needs. In addition, you can order customized jets for soothing massages and comfort. Portable tubs usually come with ergonomic seating instead of a flat bench.  And include controls to achieve different types of jets and pressure.
Energy efficiency
Energy efficiency is an essential factor as nobody wants to spend more on electric bills. Portable hot tubs are regulated by state laws to ensure energy efficiency. All portable hot tubs must meet the set energy requirement meaning your electric bill will be affordable even if you use the hot tub regularly.
In-ground tubs need to be heated every time they are in use. The constant heating is less energy effective and will result in high electric bills. The high bills may limit your use of the tub hence limiting your fun.
Construction
Portable hot tubs are made of fiberglass, acrylic, thermoplastic, or vinyl material. Most of these hot tubs resemble a big box on your patio, not an aesthetic look. Portable hot tubs are available in different shapes and sizes, making it easy for you to choose one that fits your backyard perfectly.
Construction of in-ground hot tubs means you can customize the design and aesthetic of the backyard.  But you also need permits, drawing, and digging. The process is time-consuming, requires special equipment, and the material used is composed of concrete and steel bars. In-ground hot tubs can be constructed at the allocated space or added to an existing swimming pool.
Cost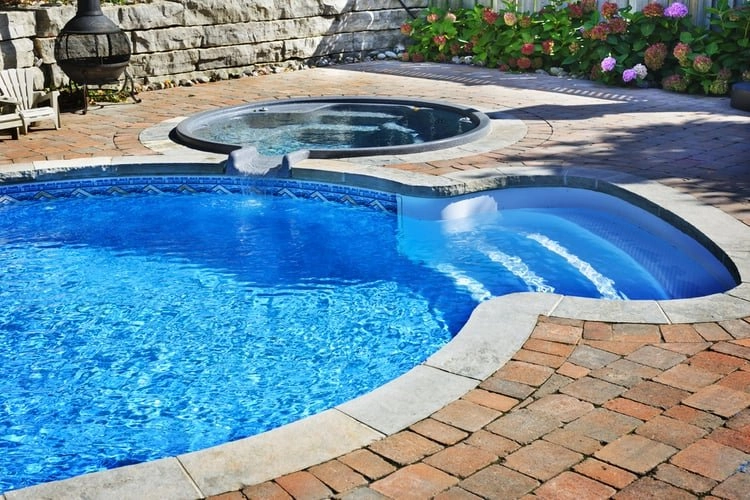 In-ground hot tubs are permanent structures that involve drawing, digging, plumbing, electric work, and gas installation. The process is expensive and takes time. However, in-ground hot tubs do elevate the value of your property if and when you sell.  You might ask yourself whether you're planning on moving or staying at the property permanently before going for an in-ground hot tub.
Portable hot tubs are popular because of their affordable prices. Although prices can vary – a customized portable hot tub with all the bells and whistles might cost you the same as having a simple in-ground hot tub.
Pros and cons of in-ground hot tubs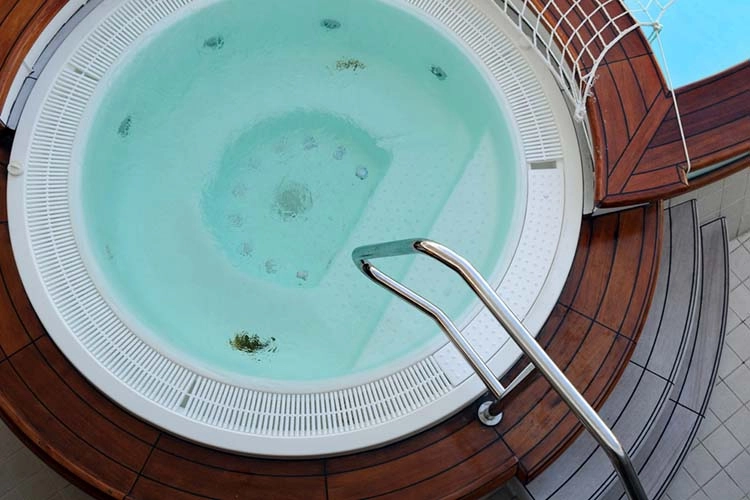 Pros 
Constructing an in-ground hot tub can elevate the property's value if you decide to sell.
They are long-lasting, easy to clean, and require minimal repairs and maintenance.
You can customize the hot tub to the design, style, and colors that you want blending in with your backyard.
In-ground hot tubs can have additional features like LED lighting, waterfall, and sound systems to enhance your comfort and relaxation.
These hot tubs have more water jets with more power offering deep and soothing massages.
In-ground hot tubs can be added to an existing swimming pool instead of allocating another space.
Cons
It's a permanent commitment
Building is more expensive and time-consuming.
In-ground hot tubs are permanent structures with minimal adjustments.
They are less energy effective.
In-ground hot tubs cannot maintain water temperature, and they must be pre-heated.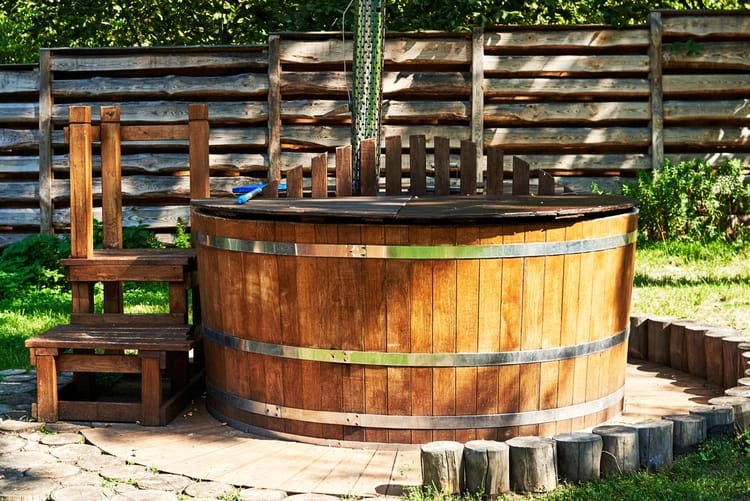 Pros and cons of portable hot tubs
Pros
Portable hot tubs are budget-friendly with easy installation and plumbing procedures.
The hot tubs are portable, allowing you to relocate them where you want when you want, and are relatively easy to move.
Portable tubs are energy efficient as state laws regulate them.
You get to save a substantial amount of water as the hot tubs are fitted with easy access filters.
Portable hot tubs are comfortable to use with straightforward controls.
Portable hot tubs are easy to clean and non-abrasive materials make them durable.
The tubs come with a 3-5 year warranty of parts and labor.
Portable hot tubs maintain the water at a certain temperature; so no need to pre-heat.
Cons
These hot tubs require repairs, making them expensive to maintain.
Portable hot tubs don't offer similar customization styles, colors, and designs as in-ground hot tubs.
Portable hot tubs come in box-like or round shapes, which might not be the ideal aesthetic for your home
Weigh the pros and cons of a portable hot tub or an in-ground one. Factor in personal preference, budget, style, and space in your backyard. Either way, you'll have plenty of hours of relaxation and fun in your hot tub.