Every modern cabin needs a curated bookshelf to inspire your cabin design and lifestyle.  There are plenty of books to choose from that will allow you to escape the busy pace of the modern world and plan your perfect cabin retreat.   These drool-worthy books will provide plenty of ideas for your quiet spot somewhere.
Inspiration can come in many forms – from interior designers, unique cabin buildings, saunas, nature, and travel to the world's most interesting spots.  Browse through this list of books and start planning your perfect cabin escape.
These books are beautifully curated and make great coffee table books – or the perfect gift for your fellow cabin lover.
Best Modern Cabin Books
Escapology – Modern Cabins, Cottages and Retreats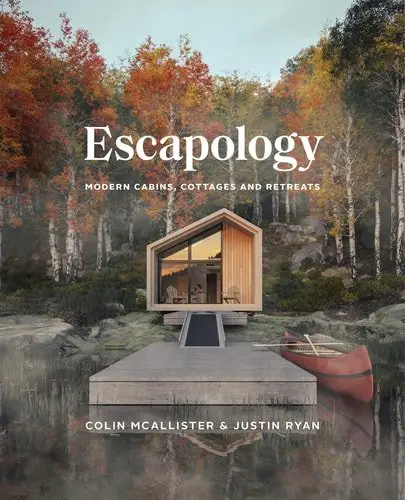 If you live in an urban environment and are dreaming of a rural escape, this is the book to whisk you away.  Featuring 24 unique escapes from Canada, the U.S.,  Mexico, Sweden, Norway and South Africa and more.  From famed interior designers, TV presenters and cabin lovers, Colin McAllister and Justin Ryan, the book also features some of their own stylish projects.   This stunning book is packed with beautiful photographs of unique cabins that will leave you calm and inspired.
The Modern A-Frame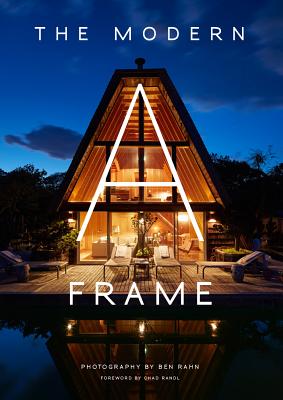 The classic A-Frame structure gained popularity in the 1950s and has captured cabin lover's imaginations ever since.  Its playful modern roofline evokes a nostalgic escape.  If you love A-frames as much as we do, you'll love this book.  Featuring seventeen unique cabins and the stories behind them, this book is sure to inspire with the beautifully captured photographs and tales of their creation.
Hide and Seek – The Architecture of Cabins and Hideouts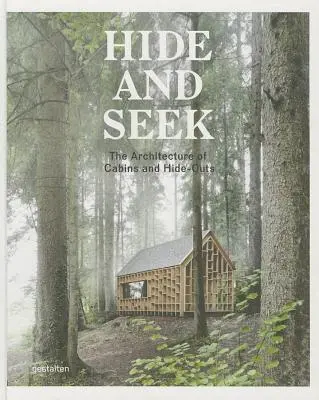 This book follows the best seller Rock The Shack featuring beautiful getaways in nature.  In Hide and Seek, author Sofia Borges adds more inspiration to the combination of simple and rustic design in beautiful natural settings.  This book will inspire even the most urban dwellers to create their own retreat.
Cabin Porn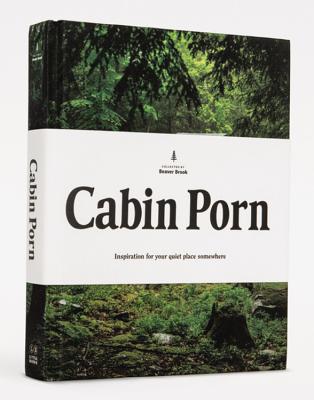 There's a reason why this book (and the insta feed) are so wildly popular.  This book will invite you to create your own quiet space, wherever you call home.  The photos are calming and beautiful but the stories behind the cabins will inspire you even more.
Scandi Rustic – Creating a cozy and happy home
While this book doesn't focus strictly on cabins, it's no secret that we love Scandinavian style at Modern Cabin Living.  Two key elements of Scandi Rustic style are a strong connection with nature and simple clean design.  Blogger and Instagrammers Reena Simon and Rebecca Lawson are known for their love affair with Scandinavian design.  This stunning book will inspire you to create a more cozy and relaxed home environment no matter where you live.
Cabins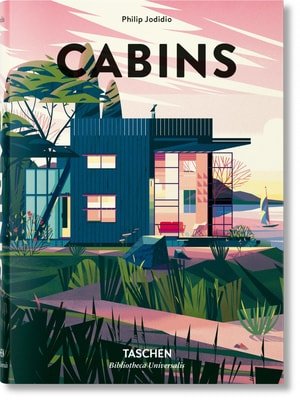 This is a small book that is big on inspiration.  With photographs and illustrations featuring cabins from around the world with architectural innovation.  Combining inspirational design with a return to nature for a more relaxed and contemplative way of being in the world.
150 Best Cottage and Cabin Ideas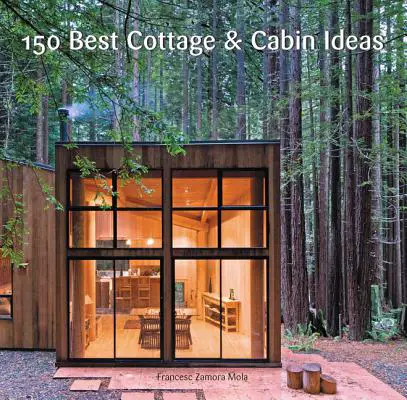 150 cabins and cottages from around the world are sure to inspire your own ideal retreat. This is the ultimate resource for cabin design featuring modern design while preserving the natural landscape.  Filled with gorgeous photographs and detailed plans, discover your perfect modern cabin.
Still:  The Slow Home
A great resource for those looking for a more minimalist lifestyle. This book encourages readers to embrace the SLOW movement (Living Sustainably, Local, Organic and Whole).  Featuring both the homes and the residents who are living by the philosophy.
This book will inspire you to create a more peaceful relaxed home.